Tiny Home / Studio / Backyard Office – REDUCED PRICE! READY TO SHIP!
|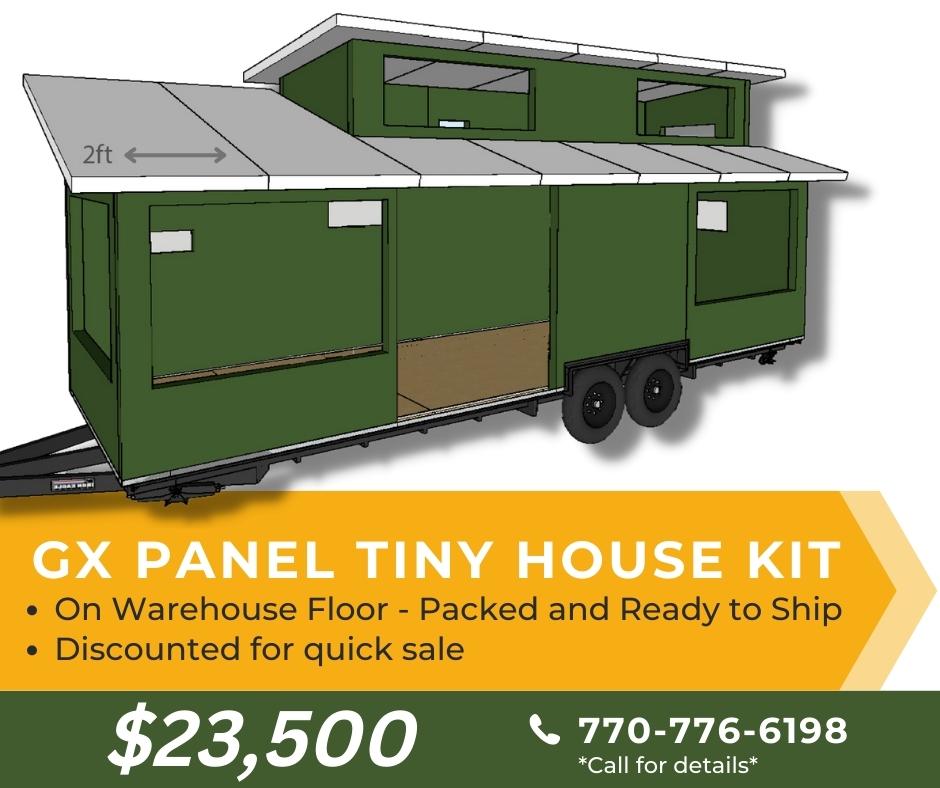 Manufactured by GreenixPanels, this tiny house SIP panel kit is built using Greenix® GX Panels. Very cozy space, perfect for extra guests, or for you to get some distraction-free work done from your backyard! CALL TODAY 770-776-6198
200 Square Feet
Can be built on a trailer, concrete pad or wood frame
Includes floor, exterior wall and roof panels
R-40 Roof and Floor
R24 Walls
Sitting on floor ready to ship

2 Feet wide
Walls (R24) & Roof/Flooor (R40)
26 Gauge Galvanized Embossed Skins.
Steel / Steel Strut Connection
Seismic Rated / California
Florida DCA approved
FEMA Tested
155+ mph wind loads
1 Hour Fire Rated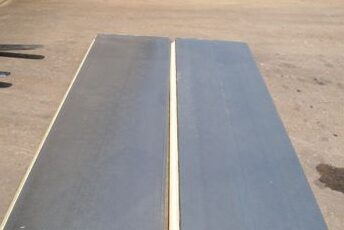 Kit includes: All wall, roof and floor panels, Adhesive, Screws and Metal Bracing, installation manual.
Discounted to $23,500
+ shipping (Reg. $26,800)
Exterior Panel Kit only. Assembly required. Trailer not included.