---
SIP Supply has sold A LOT  of SIP Kits. But our Affordable Kit Home B006 has been the most requested SIP Kit that we've carried.
In fact, we're contacting you because you've already asked us about it or one of our other Kit Homes…
For a limited time, order the B006 SIP Kit at Wholesale Pricing!
B006 SIP Kit  – $22,000 Wholesale 
WHAT YOU GET…
Enough 4.5″ R25 Greenix Panels to Build this 740SF House
  PLUS…pre-cut door & window openings – headers – electrical boxes AND conduit – sill & top plates – accessories – more…
Reserve your Kit below
We're now accepting deposits – reserve your place in line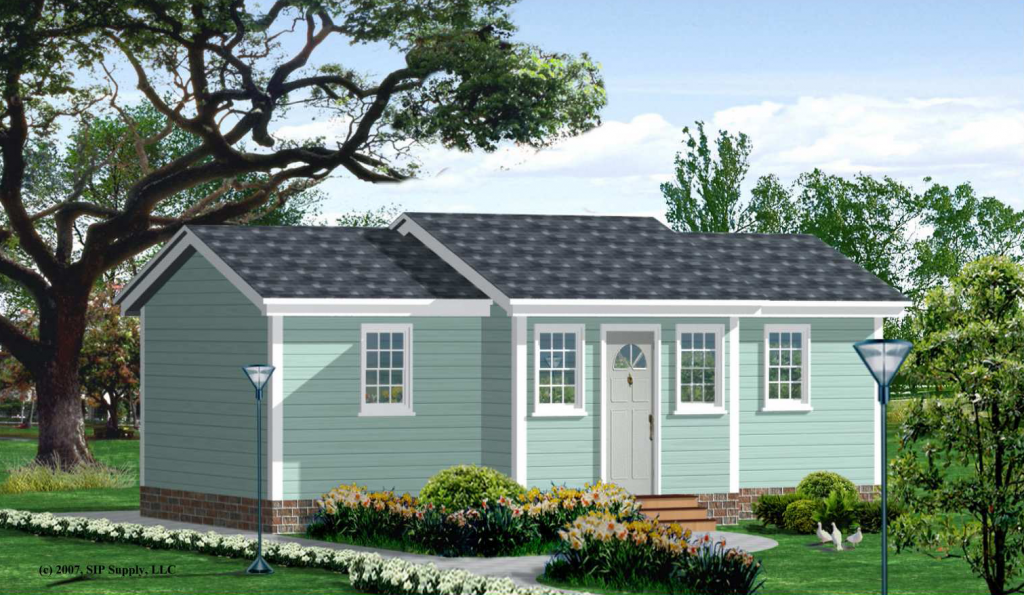 '
---
FAVORITE  SPLIT FLOORPLAN LAYOUT 
NOW $22,000 WHOLESALE PRICING
Lots of privacy for an extended family or roommate accommodation, and yet still affordable and economical
With an R25 insulation value, utility bills will be at a bare minimum!
Cold climate? You can simply upgrade to an R40 Roof Panel
We don't use cheap EPS panels that you need to cut and paste and melt(?)!
Choose USA made Greenix Panels with a polyurethane (PUR) core and factory-fabricated tongue and groove connections.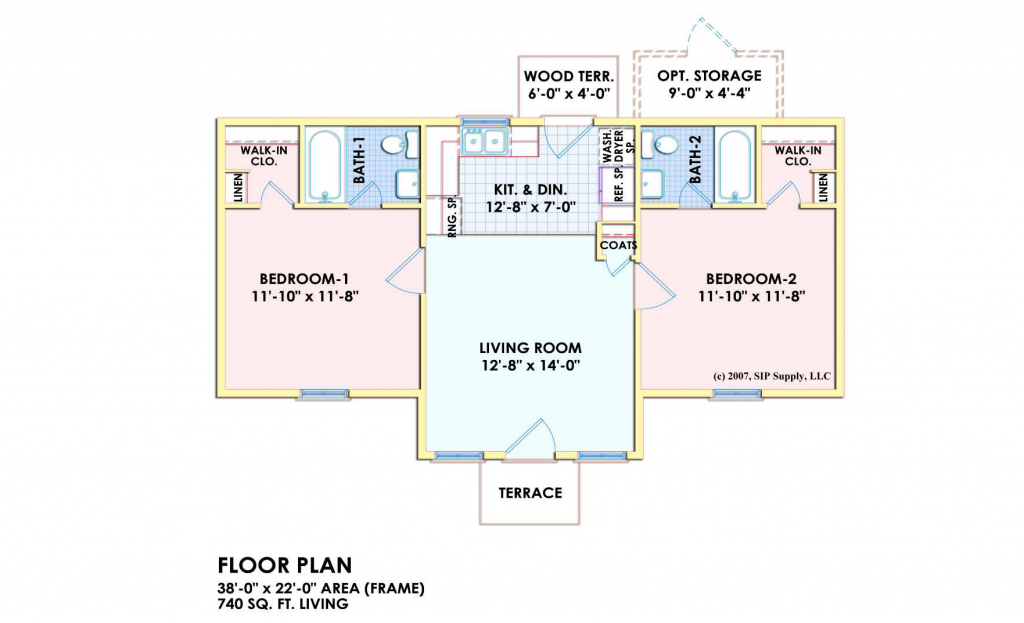 ---
 IF YOU'VE FAVORITED THIS LITTLE CHARMER… NOW'S THE TIME TO ORDER
RESERVE YOUR B006 SIP KIT… ONLY $22,000 complete shell (walls & roof)
Want an R40 Roof, just add $1,495
You will be sent an itemized list of exactly everything that's included with your SIP Kit.
Your production date will not be confirmed until deposits are in place.
Need more info? Read about the B006, Greenix Panels and our SIP Kits.